Nokia and Microsoft just dropped a bomb - the two leading companies will be joining forces for an extensive collaboration. Windows Phone 7 becomes the primary smartphone OS for Nokia, but Symbian and MeeGo remain in the picture as well.
Changes at the top of Nokia saw big changes - the Group Executive Board is being replaced by the Nokia Leadership Team. The company will also restructures itself into two distinct businesses - Smart Devices and Mobile Phones. Each unit will be responsible for developing its own devices and marketing them.
Mobile Phones will take over the feature phone business, while Smart Devices will inherit Symbian and MeeGo and work closely with Microsoft to develop the new Windows Phone devices, but also offer their expertise to enhance the OS and also offer hardware know-how (in areas like imaging and more).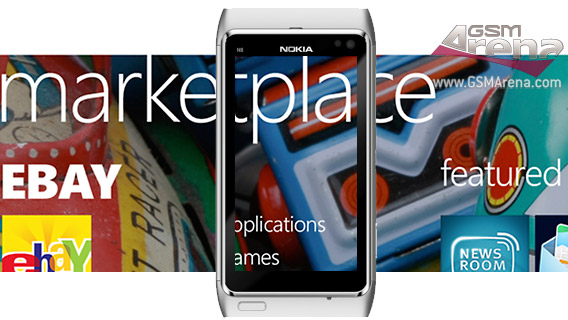 Nokia and Microsoft will work to offer Windows Phone 7 devices in a "larger" range of price points (WP7 is exclusively high-end now) and countries, but also share a common development roadmap.
Nokia will take an integral part in the future development of the Windows Phone 7 platform by using its expertise on hardware optimization, software customization, language support and scale.
The Nokia/Microsoft cooperation runs deeper than the mobile phone manufacturing, they will build a whole ecosystem. Nokia Maps will become a core part of Microsoft's mapping services. Microsoft's Bing and adCenter will provide search and advertising services on Nokia Devices.
The former Ovi Store will be merged into the Microsoft Marketplace. Nokia's operator billing with many operators will make it easier for consumers to purchase things from the Marketplace in countries where credit cards are less common.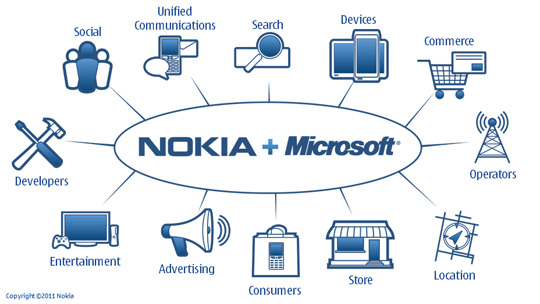 Symbian is still a big part of Nokia - they plan to sell 150 million devices in the coming years. However Nokia plans to turn Symbian into a "franchise platform", to recover at least a part of Nokia's investments in the platform.
As for MeeGo, it will become an open source mobile operating system, focusing on next-generation products and long-term market exploration. There will be a MeeGo device out this year (maybe it will be announced this Sunday at the MWC) but as a whole MeeGo steps off as one of the main platforms for Nokia.
Nokia refused to give long-term financial targets but in the short term they expect their net sales to grow faster than the market and the operating margin to reach 10% or more.
Stephen Elop and Steve Balmer posted a joint open letter on Nokia Conversations, discussing the future. They finished with this: